"What do you do with the leftovers from the bento meals after you have packed your kids those bento box food?"
Jacss
asked me.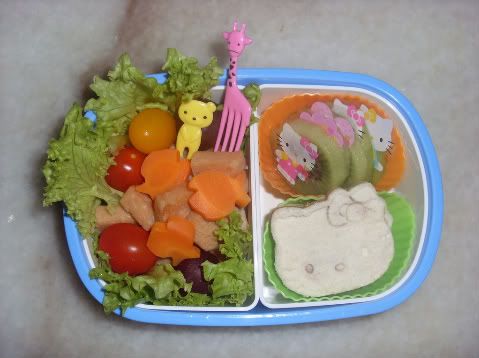 I always have loads of leftover cut outs carrots, cut out bread, cut out ham from packing the bento meals.
I told Jacss I scooped them all into a ramekin bowl, beat up and egg, pour over it and bake it. Jacss asked me to blog about it so that she has an idea.
So here it is.
Scred up all the leftover cut out bread, cheese and vegetables.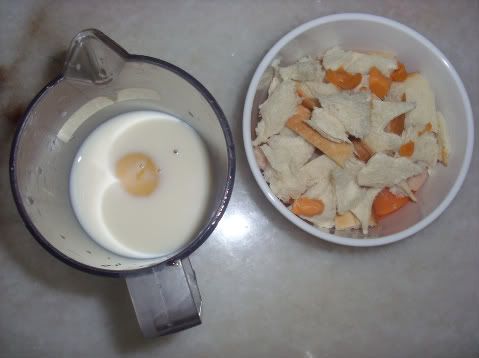 Pour some milk in a jug and crack an egg into it. Be minded not to add too much milk cos you don't want a soggy bread pudding. Just a little below the top will do.
Pour over the leftovers and leave for about 15 minutes for the bread to soak it up. I normally just chuck it into the oven right away, though.
Bake for about 25 minutes or so. And you have your bread pudding.
Squeeze it to fit into a bento box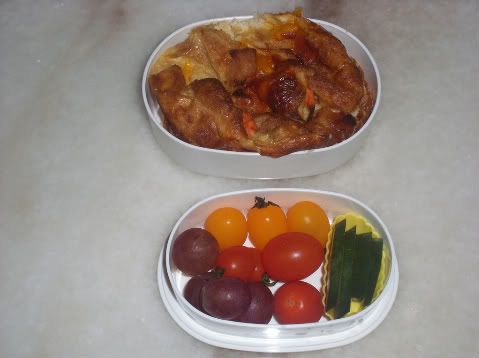 Add some vegetables and you have your own bento meal set for the day.
Hope that helps those who have lots of leftovers like we do.