one of life's greatest pleasure is simple food.
This is one of my alltime favourite accompaniment to food !! Sambal cooked with onion.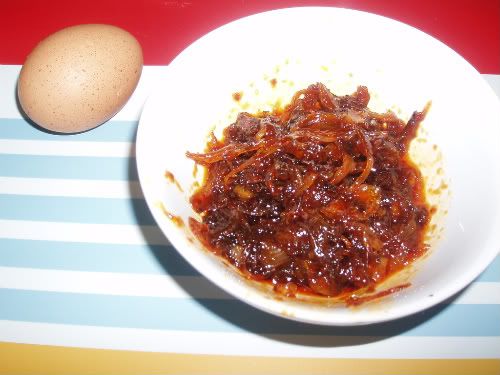 A simple homecook dish, really. All you had to do is fry lots of sliced onions till fragrant, set it aside. Then fry blended or pounded raw chili till the colour turned just right, dark red, not chili red, then add the fried onions in. Stir to blend then add about 4 tablespoon (or to taste) of sugar to it.
I am happy having this with just one boiled egg for lunch. That is, if I were single. That wont do now, cos our meals now has to please the kids and the guy who bring home the bacon. ha ha.
But isnt life great for the simplicity of it sometimes?